Hey All,
It's a new year and times have change significantly since last year especially in the digital / Online space. Is your business taking advantage of all of the resources available to you? Do you have a comprehensive plan in place to compete in your market? Check out this episode of Pocket Value Podcast where our Lead Strategist and Owner Monique speaks about growing your business with Digital marketing.
Lastly, sign up below to be the first to receive a FREE (yes Free) copy of our e-commerce guide PDF that has all the key steps needed to start off your business on the right foot with digital marketing when it release next month. (look for me ????)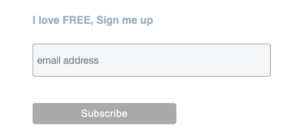 Don't forget to LIKE, COMMENT and share the video (or this link ) and ask Monique any questions.
xoxo